Overview of scope of work
Different digital research infrastructure (DRI) stakeholders need help to understand and plan for meeting net zero challenges. Many of the skills and knowledge needed to solve net zero challenges are already in the community – but we lack the mechanisms for sharing them and enabling behaviour change.

This project will lead a series of participatory workshops which will be undertaken with the aim to connect and enthuse the DRI community in order to meet the net zero challenge. The workshops are designed to empower all stakeholders to take ownership of the path to net zero.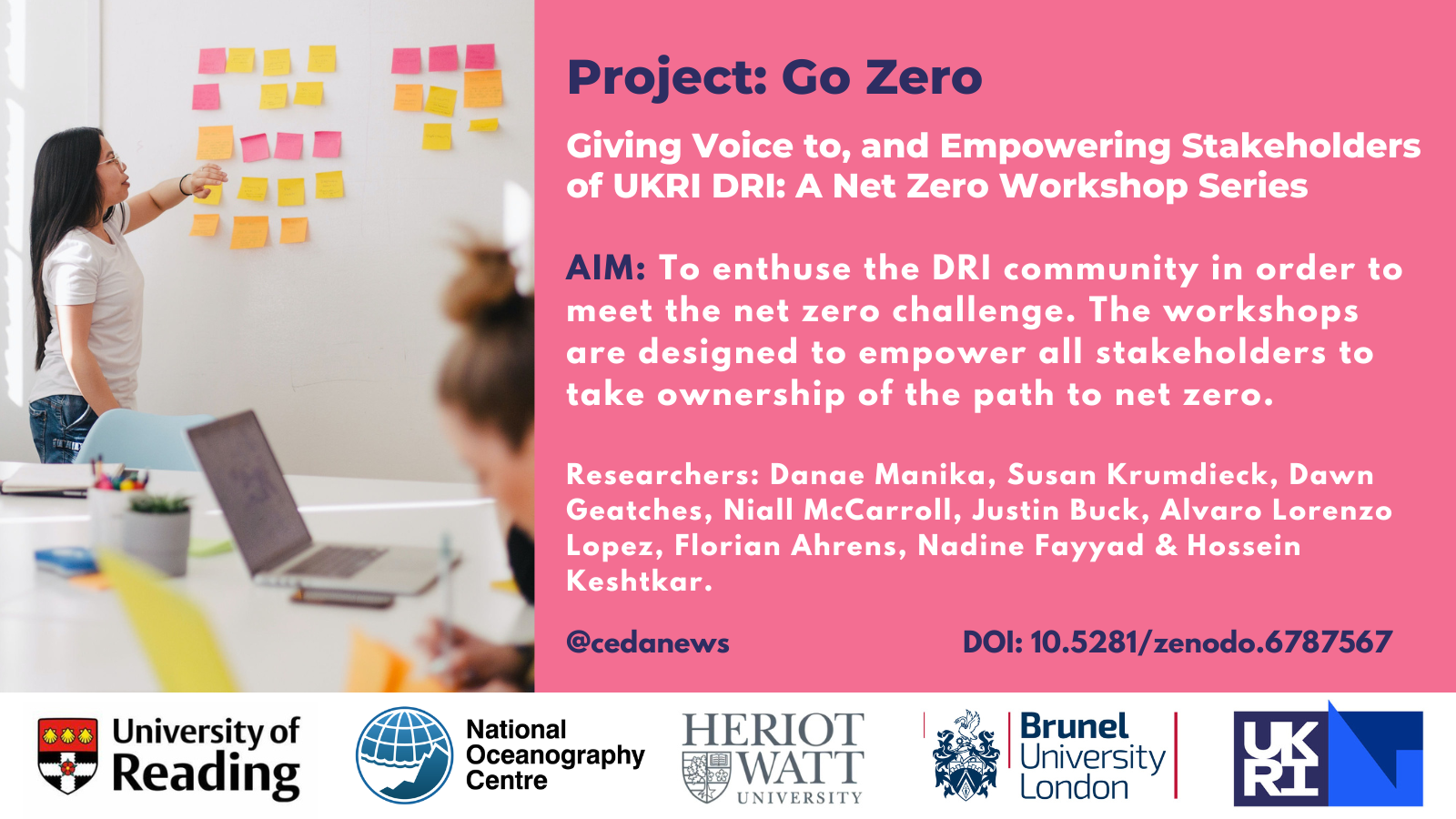 Go Zero Workshop Series
REGISTER TO ATTEND HERE by the 21st September (AMENDED deadline) : click to express your interest in attending the workshops!
The Go Zero Team are hosting a series of three workshops to connect and enthuse the UKRI research community and empower stakeholders to take ownership of the path to net zero.

Attendance at all three workshops is required. These will take place at 13:00- 17:00 on the following dates…

Wednesday 5th October 2022
Wednesday 19th October 2022
Wednesday 2nd November 2022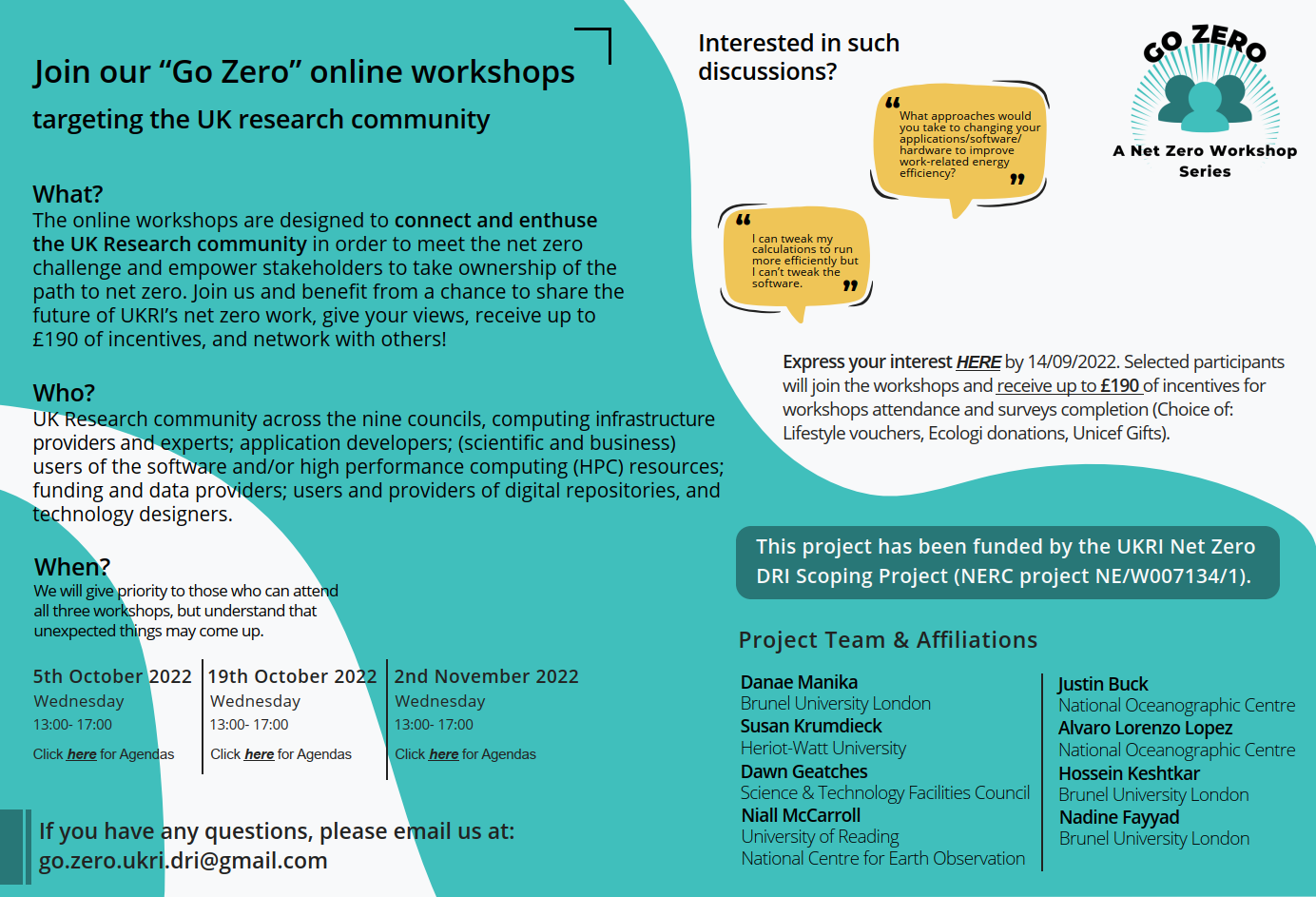 What's involved in each workshop?
WORKSHOP 1: Where does the energy consumption come from and how can it be made more efficient?
WORKSHOP 2: What to do with the fossil fuel left over/how to limit unavoided emissions and what behaviour change solutions exist to meet climate targets?
WORKSHOP 3: What are key actions (by 2025, 2030, 2035, 2040) to meet net zero targets?