CQuanDRI = Carbon Quandry with Digital Research Infrastructure (DRI)
What's the scope of this work?
This project will provide a measurement trace that captures the sustainability aspects in the operation of a DRI service, including dependencies between different indicators (e.g. data flow, power consumption, and carbon intensity).
This will answer questions such as:

How does variability in the utilisation of infrastructure translate to energy consumption?
Which are the indicators that minimise uncertainty of associated carbon footprints?
How does the varying grid carbon intensity affect carbon footprints, and can this be exploited to reduce emissions?
By leveraging end-to-end data from the partners,this project aims to demonstrate the feasibility of service-level quantification of carbon footprints.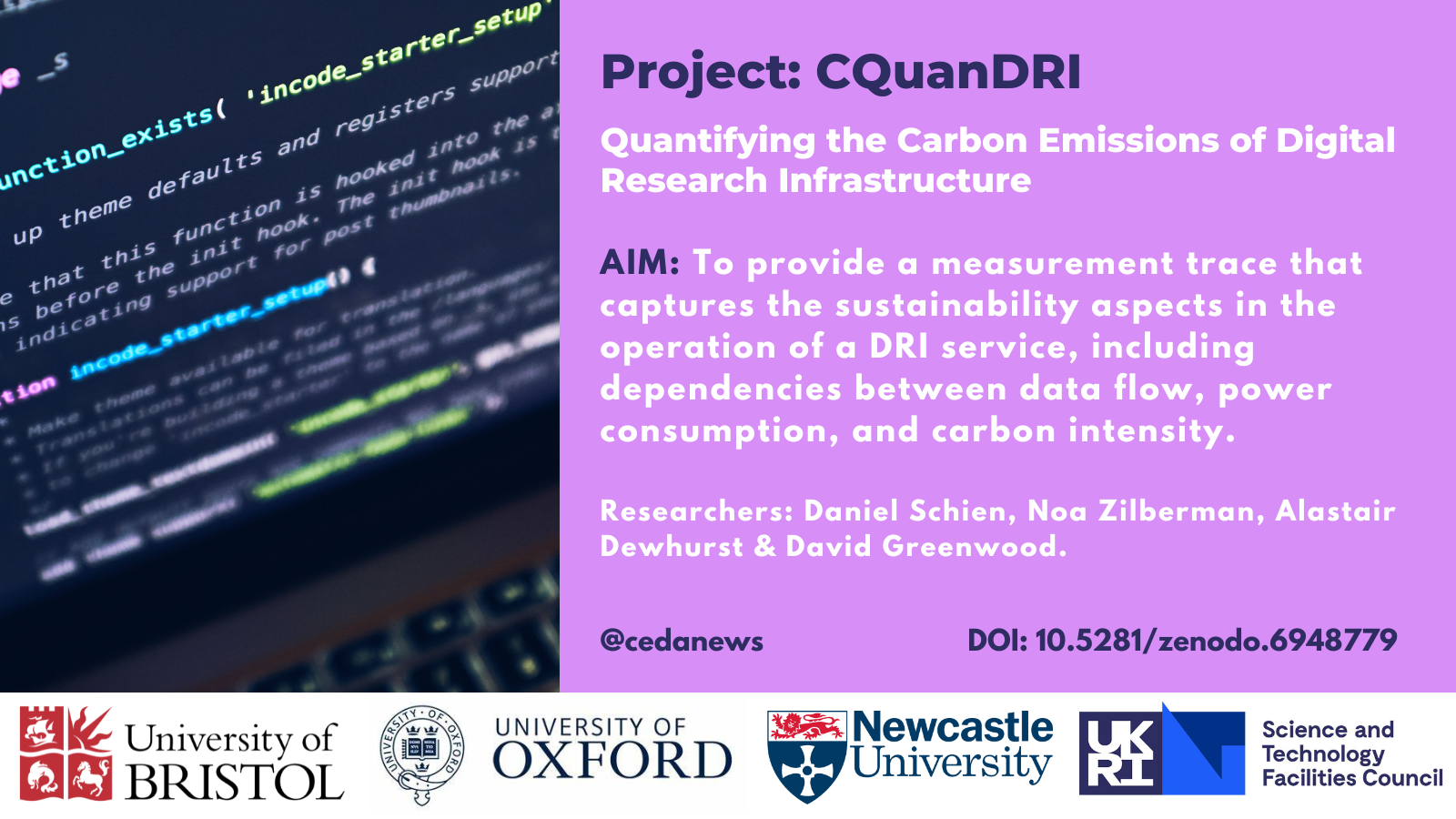 Representatives:
Daniel Schien, Bristol University
Noa Zilberman, Oxford University
Alastair Dewhurs, STFC
David Greenwood, Newcastle University